FINN BURICH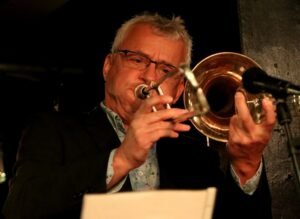 Trombone & vocal
DK
Finn Burich er født i Haderslev i 1958.
Han er selvlært på trombone. Uddannelse som folkeskolelærer.
Interessen for jazz begyndte omkring 1970, da han hørte Louis Armstrong i radioen.
Frem til 1981 spillede Finn i forskellige bands og der blev eksperimenteret med forskellige stilarter.
Medlem af og bandleader for "Neanders Jazzband" i perioden 1981-2000 og "The Real New Orleans Jazz Quartet" i perioden 1992-99.
Siden 1999 koncerter i England, Tyskland, Norge og Schweiz med "Lillian Boutté And Her Music Friends".
Modtager af Femø Jazzprisen i 2001.
Fast medlem af "Pakhusorkestret" siden 2002 og hyppig gæst hos "HJ Wolff All Stars", "Red Hot Four" og "Frazzes N.O. Stompers".
Har endvidere været gæstemusiker hos en lang række af danske jazzorkestre.
"Finn Burichs New Orleans Jazzband" blev dannet i 1995.
Med dette band har Finn besøgt de fleste jazzklubber, festivaler og koncertsale i landet og endvidere, oftest under navnet "Finn Burich International New Orleans Jazzband", præsenteret forskellige udenlandske topnavne som:
Lillian Boutté (USA), Thomas l´Etienne (D), Phil Parnell (USA), Don Vappie (USA), Sammy Rimington (GB), Geoff Bull (AUS), Norbert Susemihl (D), Norman Emberson (GB), Patrick Artero (F), Leroy Jones (USA), Topsy Chapman (USA).
***
Finn Burich was born in Haderslev, Denmark in 1958. When, at the age of twelve he started listening to Louis Armstrong on the radio, his love affair with jazz music had its start. One year later a friend, who was a jazz pianist himself lent him a valve trombone under the condition, that Finn would join his traditional jazz band. After a little time Finn bought his own trombone.
In the next years Finn was playing with different bands, exploring various styles. He then joined the "Neanders Jazzband", a very popular Danish Trad. band. He was a member and later bandleader of that band for 19 years, during which he played most important Jazz Festivals in Denmark and elsewhere. In 1997 the band visited New Orleans to play the famous New Orleans French Quarter Festival.
By that time Finn had got more and more involved with New Orleans Jazz. He invited Lillian Boutté and later Thomas l´Etienne to join the band on extended Danish tours. They soon became close friends.
In 1992 he had started his own quartet, which after a while was concentrating exclusively on the New Orleans sound featuring guest artists such as Sammy Rimington and New Orleans banjoist Don Vappie.
---
MONIQUE THOMAS
Monique Thomas er født i Philadelphia, hvor hun under sin opvækst lyttede til jazz, gospel, soul og "black American music". Hun begyndte at synge og spille klaver i en ung alder.
For at dygtiggøre sig studerede hun jazz og klassisk musik ved William Paterson University of New Jersey. Under studierne begyndte hun at optræde i klubber i og omkring New York og ved festivaler så som the Redbank Jazz Festival.
I 1998 flyttede Monique til Frankrig, hvor hun begyndte at undervise i jazzsang på Ciam Ecolé de Musiques i Bordeaux. Sideløbende hermed har hun sin egen solokarriere, som har ført hende til de fleste spillesteder og festivaler i Frankrig og optrædener i mange andre europæiske lande.
Monique er inspireret af sangerinder som Sassy, Ella Fitzgerald, Billie Holiday, Carmen McRae og Shirley Horn.
Monique besøgte Danmark første gang i januar 2017, hvor hun gav to koncerter i hhv. Gladsaxe Jazzklub og Kulturhus Portalen i Greve sammen med Burich-l´Etienne N.O. Ensemble. Begge koncerter var udsolgte, og der var megen ros fra såvel arrangører som publikum.
---
DON VAPPIE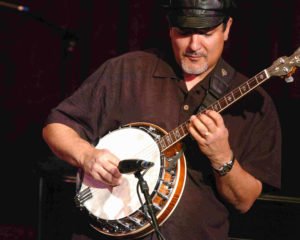 Banjo, guitar, bass & vocal
USA, New Orleans
http://www.donvappie.com
Født og opvokset i New Orleans, USA.
Don Vappie anses for at være den førende og mest originale banjospiller i New Orleans i dag.
Udover banjo, spiller han også guitar og bas og er en fremragende sanger. Han behersker flere stilarter, bla. R&B og moderne jazz.
Medlem af Preservation Hall Jazz Band siden 1988.
Don Vappie har spillet med musikere som Willie og Percy Humphrey, Chester Zardis og Louis Nelson.
Don Vappie har sit eget band i New Orleans, og arbejder både freelance og som studiemusiker.
CD-aktuel i 1999 med Wynton Marsalis.
Anmeldercitater: "… en formidabel musiker af den type, der vist kun udklækkes i New Orleans. Her var vi lysår fra den bastante og udpinte skolelærer-banjo, her var en instrumentalist, som ubesværet kunne veksle mellem et elegant fingerspil og et tremolerende akkordspil og uophørligt skabe overraskende tonerækker af sjælden – både underholdende og kompositorisk – art" – "… Don Vappies måde at behandle en banjo på, skaber en sand fryd i hele kroppen – lige fra en salig prikken og stikken i hovedbunden, glippen med øjnene og blafren med ørerne til en gysende rislen ned ad ryggen og helt ud i tæerne" – "… Don Vappie har en flot stemme, der minder om en ung Nat King Cole"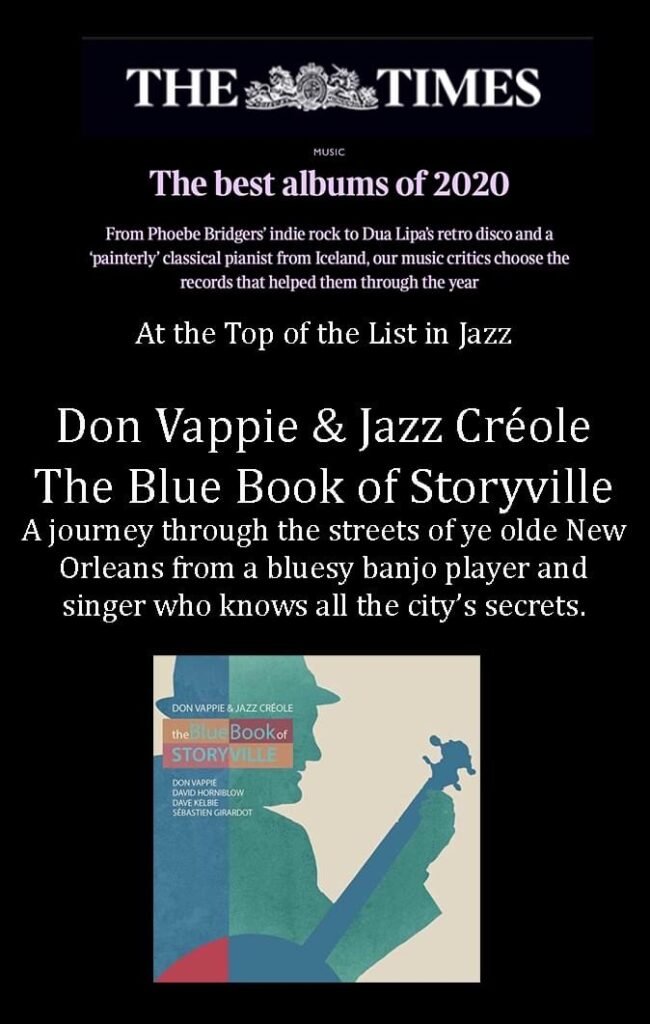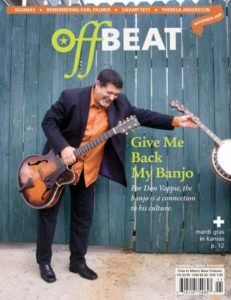 ***
Don Vappie, born in New Orleans, Louisiana in 1956, is presently one of New Orleans's premier musicians. Often called the best and most original banjoist in New Orleans today, Don also plays R&B, modern jazz and popular music and is quite comfortable on acoustic guitar, electric guitar, acoustic bass, electric bass and lead and background vocals.
In the past three years, he has become known for his transcriptions and arrangements of classic early jazz compositionsas performed by Ferdinand "Jelly Roll" Morton, Joe "King" Oliver and others. Since their inception, Don Vappie and the Creole Jazz Serenaders have delighted audiences with stellar performances of these early jazz classics. The groups has been featured on NPR (National Public Radio). A 3-part two hour series, "In Search Of King Oliver", featuring the band's newest CD of the same title, was recently made available through PRI (Public Radio International).
During the 1998 New Orleans Jazz and Heritage Festival, Don was honored by being chosen as music director for a world premier concert of newly discovered music composed by Jelly Roll Morton.
Don continues to grow musically and can always be guaranteed to touch the emotions of his audience through his music. Whether in live performance or on a recording, his presence will be felt.
---
Thomas l´Etienne

Clarinet, tenorsax & vocal
Tyskland
www.creoleclarinets.com
Thomas l´Etienne er født i Hamborg, Tyskland i 1956. Familien er af tysk/fransk og russisk oprindelse. Efter at have modtaget undervisning i guitar og balalaika, fik han sin første klarinet som 15 årig.
I slutningen af 70´erne var han flere gange i New Orleans, hvor han spillede sammen med Kid Thomas, Louis Nelson, Jeanett Kimball, Emanuel Sayles m.fl.
I 1982 bad Lillian Boutté ham om at turnere sammen med hende på en turné i Europa.
Navnet på orkestret var "Lillian Bouttés New Orleans Band". Turnéen blev en stor succes både musikalsk og privat, da den resulterede i, at de blev gift to år senere i New Orleans.
Thomas l´Etienne er nok mest kendt i Danmark som musikalsk leder af "Lillian Boutté And Her Music Friends" og "Gospel United"-turneerne.
***
Thomas l´Etienne was born in Hamburg in 1956. Followingt the call of his Russian origins he started playing the balalaika at the age of 12 and one year later the guitar. His dream of playing the clarinet became true, when on Christmas 1970 Santa Claus followed Thomas´ wishing list.
It did not take him long to make up his mind, which style og music he wnted to pursue: Having listened to his parents´ Louis Armstrong records from an infant age on, he now started to fall in love with the sound of New Orleans clarinetist George Lewis. He co-founded his first band, "Papa Tom´s Lamentation Jazzband", which in a few years developed from a pupil´s band to one of the leading bands on the European New Orleans jazz scene.
In 1980 he made his first trip to New Orleans, which he visited every year from then on. Here he had a chance to play with the most New Orleans veterans and to broaden his horizon of New Orleans music.
In 1983, while Thomas was writing a thesis for a Ph.d. in German literature, he was asked to join New Orleans singer Lillian Boutté on a 6 month tour. Thomas agreed. He soon became the musical director of the band. It was not only musical reason that made him stay with the band and to give up a Ph.d.: He fell in love with Lillian and married her in 1984.
Lillian Boutté´s and Thomas l´Etienne´s Music Friends have become one of the most important and influential bands on the scene. They have travelled the world and played with the "Who is who" of jazz (among them Clark Terry, Milt Hinton, "Sweets" Edison, Doctor John and New Orleans piano great Edward Frank).
---
FINN ODDERSKOV

Clarinet, sopransax, tenorsax & vocal
DK
Finn Odderskov er født i 1947.
Gennem årene har han spillet i mange forskellige bands, stilmæssigt spændende fra traditionel jazz over swing og blues til moderne jazz.
Som freelance musiker har han haft en del arbejde for Danmarks Radio og TV, ligesom han i perioder har arbejdet som musiker på teatrene rundt om i landet.
Som sideman har han spillet med musikere som Charlie Shavers, Clark Terry, Roffe Erickson, Thad Jones, Bud Freeman, Ben Webster.
Modtog "Jazzpris Silkeborg" i 2007.
---
LARS DALSGAARD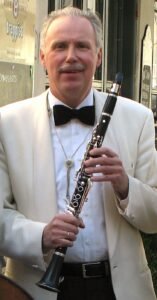 Clarinet, altosax & vocal
DK
Lars Dalsgaard er født i 1953.
Startede som 13 årig på klarinet og fik i 5 år privat undervisning i klassisk klarinet. Samtidig studerede han jazz-klarinetspillet gennem flere studieture til USA og New Orleans og tog desuden saxofonspillet op.
Igennem godt 45 år har han spillet med både aarhusianske og københavnske orkestre, bl.a. Ib Lindschouw´s New Orleans Jazzband, Cardinal Jazz Band og Mike Owens Woodland Jazzband. Han har endvidere lejlighedsvis spillet sammen med pianisterne Champion Jack Dupree og Dave "Fat Man" Williams samt trompetisterne Keith Smith, Kid Thomas og "Wild" Bill Davidson.
Lars er især inspireret af klarinettister som Joe Darensbourg, Jimmy Noone og Barney Bigard.
Han har p.t. en aktiv rolle i orkestret JazzVegaz og dyrker fortsat den klassiske musik i symfonisk sammenhæng.
---
OVE LARSEN

Trompet
DK
Ove Larsen er født i 1945. Fynsk trompetist med international løbebane.
Har spillet med flere danske og udenlandske orkestre.
Ove fremtræder yderst diskret og lader sin personlighed komme til udtryk i sit trompetspil. Han er en absolut nydelse at lytte til. Man fornemmer, at han har hentet inspiration hos Louis Armstrong.
Kåret som årets fynske jazzmusiker.
---
TORBEN BØTKER BJØRNSKOV

Bas
DK
www.torbenbjoernskov.dk
Torben Bøtker Bjørnskov er født i Skanderborg i 1966.
Han er uddannet bassist fra Det Rytmiske Musikkonservatorium i København.
Har gennem de sidste 10 år turneret med Lillian Boutté over det meste af verden, og vandt international Jazzpris som bedste solist i Spanien i 1994.
TBB har spillet med en lang række nationale og internationale navne, heriblandt:
Benjamin Koppel, Christina Von Bülow, Jesper Riis, Thomas Fryland, Ann Farholt, Erling Kroner, Marie Bergman, Tivoli Bigband, Pinetop Perkins, James Moody, Tom Harrel, Billy Hart, Leroy Jones og mange andre…
***
Torben Bøtker Bjørnskov: Contrabass, (1966), started his career on a plastic-guitar playbacking to his parents popular records. Later he graduated from The Rhytmic Music Conservatoty in Copenhagen in 1993.
For about ten years he´s been a member of "Lillian Boutté And Her Music Friends" and toured around the world. In Copenhagen Torben has played with who´s who on the jazzscene, been a member of "Tivoli Bigband" and worked in various theatres and musicals, and today he is a teacher on the Royal Academy Of Music.
In 1994 he was nominated "best soloist" at the international jazzcompetition in Gexto, Spain.
He has toured and/or recorded with: James Moody, Tom Harrel, Pinetop Perkins/George Kilby Jr., Billy Cobham, Billy Hart, Ed Neumeister, and Ensemble New, among others…
---
HARRY KANTERS

Piano
Holland
Harry Kanters er en meget efterspurgt pianist. Han har et stort repertoire og behersker forskellige stilarter indenfor den traditionelle jazz. Hans speciale omfatter ragtime, New Orleans, stride, swing og tidlig bebop.
I 2016 fejrede Harry sit 40 års jubilæum med en udsolgt koncert under Breda Jazz Festival.
Ud over sit virke som freelance-pianist, er han medlem af bl.a. " Belgium New Orleans Night Owls" og han arrangerer  koncerter med internationale gæster omkring temaer som "Basie, Bean & Fats Project" og "Tribute to the Nat King Cole Trio".
***
Harry Kanters is a virtuoso pianist in the various styles of the traditional Jazz. His specialty includes Ragtime, New Orleans, Stride, Swing and early Bebop. With his extensive repertoire, Harry is a popular pianist with 'All Star' line-ups and a much sought after guest-soloist with various bands and internationally recognized. He further organizes concerts with international guests. Harry was member of the well-known JoJo Swing Band as well as the popular Swing Cats. You can hear him on dozens of records and CDs, and is featured in Jazz clubs and festivals from Breda to New Orleans to Tasmania. Harry shared the stage with many Jazz-greats, check out his website! (www.harrykanters.nl )
---
ESPEN LAUB VON LILLIENSKJOLD

Drums
DK
www.espenvon.dk
Espen Laub von Lillienskjold er født i Hjørring i 1982.
Uddannet diplommusiker fra Det Jyske Musikkonservatorium i Århus (2000-2005). Solistklasse (2006-2008).
I 2002 begyndte et samarbejde med Klüvers Big Band, som førte til en fastansættelse i 2004.
I 2007 var han tre måneder i New York for at få undervisning af trommeslageren Gerald Cleaver og bassisten Ben Street.
Medlem af Matthew Herbert Big Band (England) i 2008 og indspillede samme år et album i det legendariske Abbey Road Studios i London med bandet.
Espen kan høres på flg. CD-indspilninger: Espen Laub Illumination Quintet, Khrat, Phil Parnell3, Klüvers Big Band, Matthew Herbert Big Band, Blood Sweat Drum'n'Bass Big Band, Willy Egmose Trio, JKA And The Band, Burich/l'Etienne NO Ensemble, Lillian Boutté Music Friends.
---
MARTIN SCHACK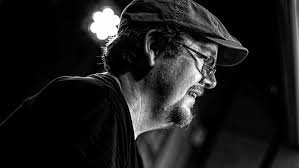 Piano
DK
Martin Schack er uddannet fra Vestjysk Musikkonservatorium i 1999.
Han er en meget efterspurgt pianist, ikke mindst grundet hans suveræne rytmiske timing.
Modtog som den første rytmiske musiker komponisten Jacob Gades Legat på et hundrede tusinde kroner i 2000.
Martin har optrådt med navne som: DR Bigband, Finn Ziegler, Jesper Thilo, Alex Riel m.fl.
---
UFFE DALSGAARD HANSEN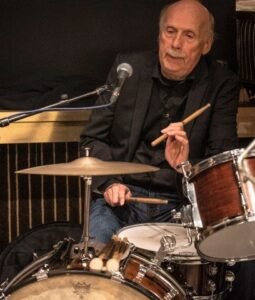 Trommer
DK
Uffe Dalsgaard Hansen har i over 30 år spillet tromme med en lang række jazzbands. Han har turneret i såvel Europa som i USA og spillet i rytmegrupper for bl.a. bluespianisten "Champion" Jack Dupree, trompetisterne John Brunious og Ken Colyer, pianisten David Paquette samt klarinetisten Sammy Rimington.
Han er i besiddelse af en sikker fornemmelse for New Orleans – beatet i enhver melodi, og er i øvrigt en glimrende fortolker af sangnumre som f.eks. Muskrat Ramble og Love Song of The Nile. Hans fyldige og præcise trommespil bringer mindelser frem om store jazztrommeslagere som Zutty Singleton samt Paul og Louis Barbarin.
---
THOMAS ALTMANN
Trommer
Tyskland
Thomas Altmann er født i 1954 og har været professionel musiker siden 1979.
Han har gennem en del år haft et samarbejde med NDR-Bigband. Han har spillet med mange forskellige bands, både som trommeslager og percussionist, og han har også sit eget band i swing-stilen.
---
FREDERIK VAN DEN BERGHE
Trommer
Belgien
Frederik Van den Berghe is a drummer from Ghent, Belgium.
He started playing drums at the age of 10 when he heard the jazzmusic of New Orleans: Kid thomas and Sammy Penn, Percy Humphrey and Cie Frazier. Later he discovered rhythm and blues and started his own bluesband. As a bluesdrummer he toured all over Europe, the Usa and Asia. These days you can find Frederik in different bands: Compro Oro, a latin/afro fusion jazz band, Lester's Blues, a Lester Young tribute band, Antwerp Gipsy Ska Orchestra, Ska and reggae, the Whodads, a 10 piece band that plays 60ies surf instrumentals
---
STIG TORNDYB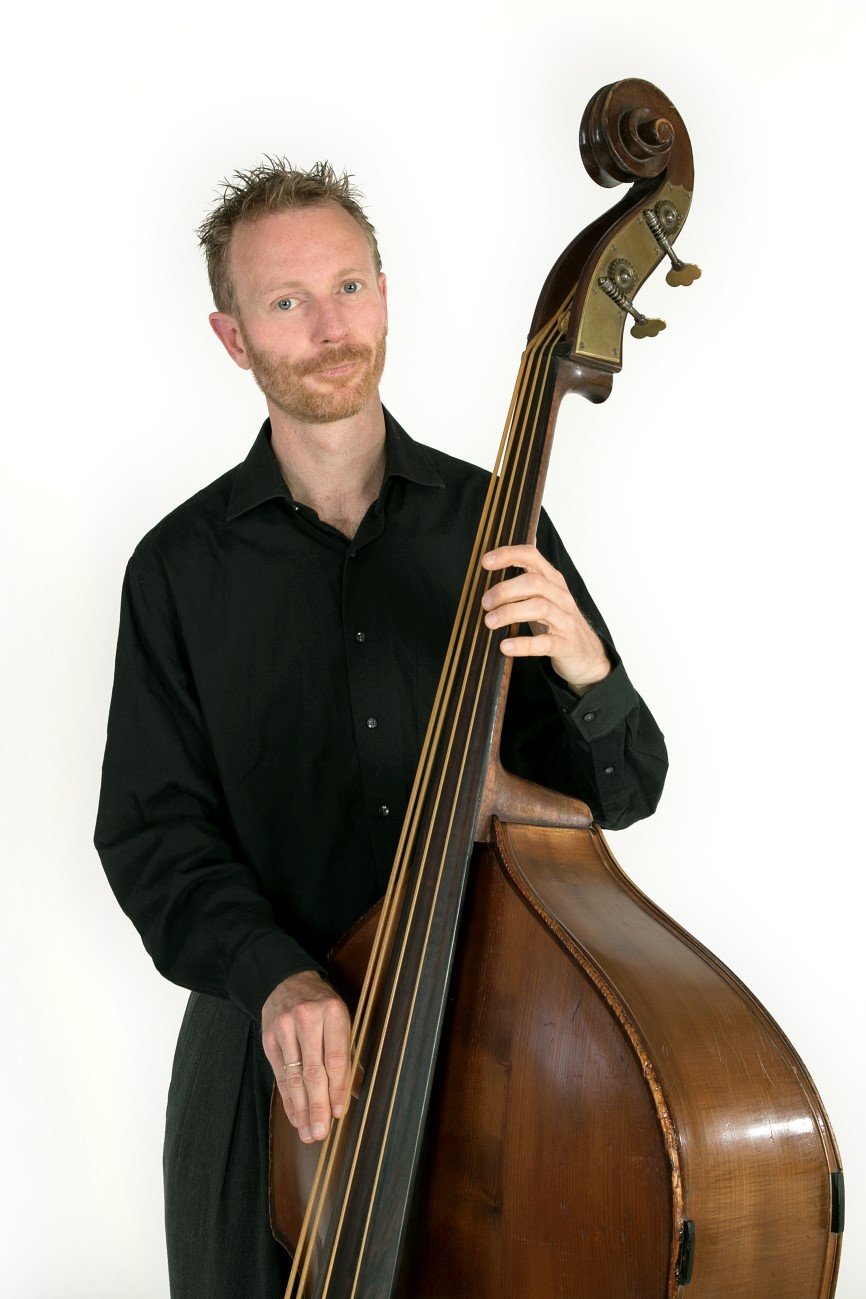 Bas
DK
Stig Torndyb har siden begyndelsen af 90'erne spillet med en lang række prominente jazzmusikere og orkestre. Stigs tilgang til basspillet og hans akustiske baslyd gør, at han er en efterspurgt bassist indenfor swing og New Orleansmusik.
---
ERLING TØRNELUND

Bas
DK
Erling har et godt "swing" og et utroligt dynamisk drive i sit spil.
Han er født i 1954 og bor i Rødekro. Er selvlært, men fik i en årrække undervisning i kontrabas hos Per Knudsen og saxofon hos Kasper Struck.
Han leder sit eget band, "Tjørnelunds Jazz Band", et grænseoverskridende samarbejde mellem  tyske og danske musikere, som udspringer af "Hans Jørn Wolff Jazz Band", med hvem han har spillet i mange år. Spillede også med de nu pensionerede" Jazzveteranerne" i mere end 20 år.
Udover konventionel New Orleans- og swingbas dyrker han også slapbassen, og han er en efterspurgt gæstemusiker hos mange jazzorkestre.
---
 LEROY JONES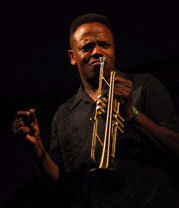 Trompet & vocal
USA, New Orleans
Leroy Jones er født i New Orleans, USA i 1958.
Begyndte at spille trompet som 10-årig i skoleorkester. Som 13-årig var han leder af Danny Barkers ungdoms-brassband "Fairview Baptist Church Brass Band", som optrådte ved forskellige kirkelige arrangementer, begravelser, parader og velgørenhedskoncerter i New Orleans. Orkestret blev senere til "The Hurricane Brass Band" som igen blev spiren til "The Dirty Dozen Brass Band".
Leroy har sin egen quintet. Desuden medlem af Harry Connick Jr. Orchestra og leder af Preservation Hall Jazz Band.
Leroy har turneret i USA, Canada, Europa, Sydamerika, Asien og Australien.
Diskografi: "Mo´ Cream From The Crop", "Props for Pops", "Back To My Roots" – Sony/Columbia.
***
Born in New Orleans on February 20th, 1958, Leroy began studying the trumpet at the age 10, in school band. By the time he was 13 years old, he was already playing gigs and leading Danny Barker´s Fairview Baptist Church Brass Band. The Fairview Band performed at church events, Social & Pleasure Club events, Funerals, and Second Line Parades all over the city of New Orleans. The band has performed at the Kennedy Center for the Performing Arts and the Smithsonian Institute Festival of Culture & Folklore. The Fairview band later evolved into the Hurricane Brass Band, which became the seed of the Dirty Dozen Brass Band.
Leroy Jones was a significant figure amongst the new breed of aspiring young musicians participating in Barker´s renaissance of New Orleans brass bands.
After a very brief stint in the Jazz Studies Program at Loyola University´s Conservatory of Music, Jones joined the musicians union and went on to pursue his career as a professional musician. He has played with nearly all the famous jazz bands in town, and has performed at festivals and clubs throughout the U.S., Canada, Europe, South America, Southeast Asia, Japan and Australia.
The past decade Jones has been a member of the Harry Connick, Jr. Orchestra, performed on numerous recordings with various artists, leads one of the Preservation Hall Jazz Bands and has two critically acclaimed solo releases, "Mo´ Cream From The Crop" and "Props for Pops" on the Sony/Columbia label. Jones continues to travel and record the world over.
---
NORMAN EMBERSON
Drums
England
Norman Emberson har arbejdet med bla. Sammy Rimington og Lillian Boutté gennem en lang årrække.
Var trommeslager i Chris Barbers Band i perioden 1979-1989.
Norman var nær ven med den kendte New Orleans-trommeslager Freddie Kohlman, som også var hans lærer.
Free-lance og eget band.
***
Starting off on guitar, Norman became interested in New Orleans Style Jazz and started playing drums in 1966. Just three years later he was asked to travel to Italy, where he played and recorded with New Orleans Preservation Hall musicians Emmanuel Sayles (banjo) and the legendary New Orleans pianist Alton Purnell.
On returning to England he joined Mike Casimir´s New Orleans Stompers and then Sammy Rimington Quintet. It was with Sammy that he was seen by England´s leading musical entre- preneur and bandleader Chris Barber, and was invited to join his band, following Pete York.
Then followed ten years of playing around the world with Barber, where up to date he can be heard on 40 records with the band. During this time he met and recorded with the great
Dr. John from New Orleans, who gave him a grounding in the New Orleans R&B drumming styles.
Since leaving the band in 1989, Norman has embarked on a free-lance career playing all over Europe with a wide variety of groups. He became member of Lillian Boutte´s Music Friends and is the regular drummer for the Neville Dickie Band in England, in addition to running his own jazz band and brass band, for all occasions.
A regular visitor to the Ascona Jazz Festival, he has also participated in workshops in Ascona teaching the art and style of New Orleans drumming, and together with Lillian and her band he participates regularly with her school workshops throughout Europe.
Norman is well known and respected on the European jazz scene and has proven his ability to perform not only New Orleans jazz, but also ragtime to early bop, R&B to gospel.
---
SAMMY RIMINGTON
Clarinet, alto-, & tenorsax
England
Sammy Rimington har viet sit liv til New Orleans-musikken. Han begyndte at spille professionelt i en alder af kun 18 år, da han blev medlem af Ken Colyer Jazzmen, som på det tidspunkt var ét af Europas førende orkestre.
Sammy Rimington kan høres på ikke mindre end 140 LP´er og mere end 50 CD´er.
Han har optrådt med utallige af jazzens store navne: George Lewis, som var personlig ven og lærer, Kid Thomas, Jabbo Smith, Doc Cheatham, Red Allen, Muddy Waters, the Chris Barber Band og mange flere.
I 1965 turnerede og indspillede Sammy med det legendariske "December Band", som bla. bestod af Kid Thomas, Jim Robinson, Captain John Handy og Sammy Penn.
Sammy Rimington var medlem af "Louis Nelsons New Orleans All Stars". Med dette orkester turnerede han i Japan i 1987, 1988 og 1989.
Sammy Rimington var med på den første New Orleans Jazz & Heritage Festival i 1969.
Siden var han igen med på denne festival i 1989 som medlem af Louis Nelsons All Stars.
I 1990 var han der med sit eget band og endelig i 1994, som medlem af Doc Cheathams All Stars og Danny Barkers Band.
Sammy Rimington har sit eget band i Europa, og han optræder en del som solist i forskellige sammenhænge. Således rejser han hvert år til Australien, U.S.A. og Japan for at optræde som solist.
Sammy Rimington har ydet en stor indsats for New Orleans-musikken og dens udbredelse.
Ikke blot grundet hans helt personlige, følsomme fortolkning af musikken, men også fordi han sammen med sin kone, Louise, gennem adskillige år har arrangeret turneer med New Orleans-musikere i Europa.
Amerikanske musikere, som har været solister i Sammy Rimingtons Band på turneer i Europa:
Kid Thomas Valentine, Louis Nelson, Jabbo Smith, Doc Cheatham, Danny Barker, Kid Sheik, Thomas Jefferson, Sing Miller, Louis Barbarin, Sam Lee, Jeanet Kimbal, Chester Zardis, Dave Williams, Frank Fields, Alvin Alcorn, Emanuel Paul, Emanuel Sayles, John Brunious, Wendell Brunious, Stanley Williams, Topsy Chapman, Juanita Brooks og Sylvia "Kuumba" Williams.
---
MIRIAM MANDIPIRI

Vocal
DK
Miriam er fra Zimbabwe og har boet i Danmark siden 2007.
Hun har optrådt ved adskillige kirkekoncerter, på spillesteder og festivaler herhjemme og i udlandet.
Miriam anses som værende en af Danmarks nye store sangerinder. Og dette med god grund. Den garvede sangerinde med den kraftfulde stemme er dybt inspireret af legender som Bessie Smith, Billie Holiday, Dinah Washington og Aretha Franklin. Det er med energien og ånden fra "The Great Ladies" i blodet, hun giver koncert.
Siden hun flyttede til Danmark, har kirkekoncerter altid stået denne jazz- og bluessangerindens hjerte nær. Gospelmusik betyder meget for hende, da hun selv er troende.
Til kirkekoncerter synger Miriam både jazz, blues og gospel. Hun synger gode gamle hymner fra sine skoledage, kendte New Orleans evergreens, og der bliver også præsenteret er par numre fra hendes to seneste live-cd´er:  "Miriam Mandipira and Her Danish Friends" og "Shades of Spring".
---
ANN FARHOLT
Vocal
DK
Ann er én af de mest alsidige og swingende jazzsangerinder på den danske scene.
En erfaren og fuldmoden jazzkunstner med stor kontakt til sine musikere og sit publikum.
Ann er bl.a. inspireret af Ella Fitzgerald, Mills Brothers, Nat King Cole og Anita O´Day.
Gennem sit samarbejde med Richard Boone, fik hun finpudset sit talent for scatsang.
Hun har også afsløret et mere folkeligt talent, da hun nogle somre var én af syngepigerne i Bakkens Hvile.
---
GERT JACOBSEN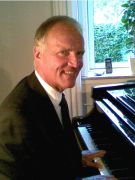 Piano & vocal
DK
Bosiddende i Esbjerg.
Gert Jacobsen er grundet sin alsidighed og store musikalske talent en meget benyttet pianist. Han har et meget stort musikalsk repertoire og behersker mange forskellige stilarter.
Har akkompagneret navne som Jesper Thilo og Benny Waters (USA) m.fl.
---
TRICIA BOUTTÉ

Tricia Boutté er niece til Lillian Boutté.
Hun deltog i sangkonkurrencer allerede som 5-årig, og har været professionel siden hun var 15 år. Hun behersker stilarterne jazz, R&B, pop, soul og gospel.
Hun har arbejdet med mange af de kendte og legendariske New Orleans-musikere som Allen Toussaint, Aaron, Cyril & Charmaine Neville, Fats Domino m.m.fl.
Hun har optrådt på festivaller og i klubber over det meste af verden ligesom hun har haft mange optrædender på TV.
---
HANS ESBJERG

Piano
DK
Hans Esbjerg er født i Tarm i 1967.
Efter at have modtaget undervisning i teenage-årene af jazzpianisten og organisten Willy Egemose, uddannede han sig på Det Jyske Musikkonservatorium.
Underviser på Det Jyske Musikkonservatorium og Musikinstituttet ved Århus Universitet.
Modtog i 1987 en pris ved den Danske Steinway Festival. I 2001 modtog han "Boble-prisen", som uddeles hvert år til et ungt talent under Århus Festuge.
---
PHIL PARNELL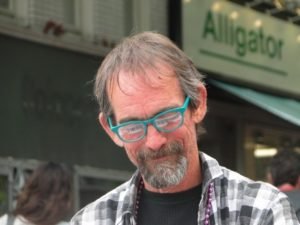 Piano
USA, New Orleans
1955 – 2015
RIP
Phil Parnell var en enestående repræsentant for New Orleans pianostil. Hans spil omfattede mange af New Orleans-musikkens facetter.
Phils interesse for musik startede allerede i 5-års alderen og som teenager kom den største påvirkning fra jazzmusikken.
For at dygtiggøre sig, beskæftigede han sig med pianisten Ellis Marsalis´ pianostil. Dette førte til en uddannelse på Berklee College of Music i Boston.
Da han vendte tilbage til New Orleans, begyndte han at spille med nogle af de gamle jazzkoryfæer. Snart akkompagnerede han mange af de kendte New Orleans-musikere ved koncerter i byens talrige dansehaller, barer, festivaler, på hjuldamperne, og ikke mindst i udlandet – stilmæssigt spændende over jazz, funk, latin, rock og rhythm&blues.
Gennem "Musicians for Music", New Orleans, La., har han modtaget en pris i komposition fra "National Endowment of the arts".
Phil har spillet og indspillet med navne som Johnny Vidacovich, Gatemouth Brown, Thomas Jefferson, Danny Barker, Leroy Jones, Bo Diddly, Astrud Gilberto, George Porter, Red Tyler, Thelma Houston, Lillian Boutté, Freddy Kohlman, Dave Bartholemew.
***
Obituary: Phil Parnell
September 29, 2015 by: JOSEPH IRRERA
Pianist and songwriter Phil Parnell passed away September 2, 2015 after a battle with liver cancer.
Phil began performing at an early age: A picture that hung in his parents' house showed him in a straw hat, striped coat and cane at age four in the lead role for his school play.
Born in Dallas, Parnell started taking piano lessons at age five. At age eight the family moved to New Orleans. His interest in piano came from his mother, who played in church and at home.
Parnell became obsessed with jazz after hearing John Coltrane. Before long, he was inspired to follow a musical career by listening to many others, including Art Tatum, Oscar Peterson, Charlie Parker, Bill Evans, James Booker, Dr. John and Ray Charles. "I was working for a painting contractor after school," Parnell said. "I used to bring a boom-box cassette player with all my favorite jazz and it would drive the rest of the crew mad after a while. I was always doing something different from the other kids— usually solitary endeavors. I learned to ride a unicycle and to juggle, and was into trampoline, diving, gymnastics and art."
As a teenager, Parnell studied piano with Ellis Marsalis. His son Joplin remembers, "Dad would often tell me the story of Ellis asking him to transcribe a song of his choice as homework. He brought back his attempts at transcribing Coltrane's "Giant Steps," which earned him a good deal of respect from his teacher for being so ambitious.
Ellis left a lasting impression on my dad's approach to piano and music. I recall a fan after a show at Snug Harbor coming up to talk to him and commenting on how similar their touch and tone sounded, not even having known that Dad had taken lessons from Ellis Marsalis."
In the late '70s, Parnell attended Berklee College of Music, where he continued his studies in theory and piano technique and took saxophone as a second instrument. After school he returned to New Orleans and began working with many different bands in various venues, including Bourbon Street. He played with Freddie Kohlman, David Lastie, Clarence "Gatemouth" Brown, Justin Adams and many others. Over the years he performed with Bettye Lavette, Astrud Gilberto, Brian Blade and Bo Diddley.
Parnell moved to London with his wife, Mandy, and his son in 1995. A year later he released his first album, Dear Jo, featuring Johnny Vidacovich on drums. Around this time Parnell was discovering dance and house music, and he began working with Matthew Herbert and Dani Siciliano. Their recordings would re-define how electronics and live music can be employed together in the studio and on stage. In 2009, Parnell moved to Northern Denmark with his partner Iben Leer, whom he wed.
Phil Parnell embraced many styles of music, from electronic to gospel, cabaret to rhythm and blues. He recorded with Lillian Boutté and produced CDs for his own label.
In 2008, as a member of Jamie Lidell and Street Material, he and the band opened for Elton John's Red Piano Tour. Parnell's music was used in the 2009 Zurich Film festival documentary winner The Sound After the Storm, about New Orleans musicians after Katrina.
"Phil Parnell was, in all his humility, a master musician from New Orleans, who out of love, ended up in Denmark," said Esben Just, a Danish pianist and friend. "He cast gold dust and good vibes over all the ensembles that were lucky enough to have him play piano with them."
"I first met Phil on the steamboat Mississippi Queen sometime around 1996 or '97," trombonist Rick Trolsen said. "We shared a cabin together. After the usual formalities and introductions, he offered me a beer. This was sometime in the early afternoon. I wasn't accustomed to drinking that time of the day, but I accepted the offer (just to be polite). We quickly became friends. Over the years, he taught me a lot about music and we played many gigs together in New Orleans. I always loved his enthusiasm with all of his endeavors: making beer, beef jerky, baklava, rolling his own cigarettes (some a bit 'spicy'), and electronic music; his interests in yurts, and of course, his political theories. He has been a brother to me. His smile, his laugh will be forever present in my heart."
His son Joplin: "Let's be thankful for the time he did have with us and spread the joy he gave us. His life was all too short but it was sweet as peaches on a Southern summer's day."
Phil Parnell is survived by his first wife, Mandy, his son, Joplin, his current wife, Iben Leer, a daughter and his brother Doug.
---
LILLIAN BOUTTÉ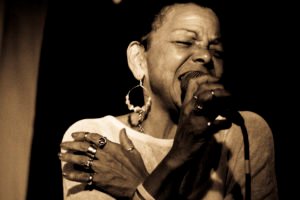 Vocal
USA, New Orleans
Lillian Boutté er født i New Orleans, Louisiana, USA, hvor hun studerede musikterapi på Xavier University of New Orleans.
Det blev hurtigt kendt lokalt, at hun var en talentfuld gospelsangerinde, og lidt efter lidt udvidede hun repertoiret med jazz, rhythm & blues, swing og blues.
Hun har bla. indspillet plader med Allan Toussaint, Dr. John, Mylon LeFleur, Lee Dorsey og the Olympia Brass Band og har endvidere arbejdet med navne som Benny Waters, Chuck Credo, Danny Barker, Humphrey Lyttleton, Jay McShane, Harry "Sweets" Edison, Milt Hinton, Al Gray m.m.fl.
Sammen med Thomas l´Etienne har hun været fast tilknyttet den amerikanske og europæiske musikscene gennem mere end femogtyve år. Med de to som gennemgående figurer har musikere fra talrige europæiske lande deltaget i turneer under navnet "Lillian Boutté And Her Music Friends".
I november 1986 opnåede Lillian Boutté den store ære officielt at blive udnævnt til sin hjembys musikalske ambassadør – NEW ORLEANS MUSIC AMBASSADOR – en titel ingen anden er skænket siden Louis Armstrong! Hun kvitterede med en storslået europaturne, hvor hun udbredte New Orleans musikkens unikke stilarter for det tryllebundne publikum.
I september 1988 vendte Lillian Boutté – som eneste lokale artist – hjem til den ærefulde opgave at synge nationalsangen ved det republikanske partis konvent på Louisiana Superdome.
De senere år er hun blevet så stort et navn, at hun nævnes i sammenhæng med Dinah Washington, Billie Holiday, Aretha Franklin og Mahalia Jackson.
Hendes popularitet er indiskutabel og på den danske scene vækker hun glade minder fra optrædener på festivaler og ikke mindst fra hendes årlige vinterturné rundt i landet, som er løbet af stabelen hvert år siden 1996 og som har bragt hende til de fleste koncertsale og kirker i landet.
På grund af sygdom har Lillian desværre måttet indstille sin karriere i 2016.
***
Lillian Boutté was born in New Orleans in 1949. At the age of seven she joined a local gospel choir. A few years later she headed her own band singing Soul and Rhythm & Blues music. She would have begun a professional career before finishing school had it not been for the wisdom of her mother, who knew even then that Lillian did not have to rush things to make a career in music.
In the seventies she worked with bands under her own name, but she also sung with the New Orleans legends, such as Lee Dorsey, Doctor John and Allen Toussaint.
She moved to Cincinatti for a few years, where she started managing her own beauty shop. In 1980 writer, singer and dancer Vernell Bagneris called for Lillian to return to her home town to perform in the musical "One mo´ time" a Vaudeville show written by Bagneris featuring the music of Bessie Smith, Ma Rainey and the great classic blues singers. This musical was a tremendous world wide success touring the USA, Europe and South America. Apart from making friends and winning fans all over the world, Lillian´s years with "One mo´ time" also helped her to develop a broader understanding of the music that had been around her all life: New Orleans traditional jazz.
In 1983 Lillian left New Orleans to tour Europe for a longer period. She founded the "Music Friends". She and the band were an immediate success on the European scene. Lillian decided to move to Europe.
Because of Lillian´s international popularity and her merits for New Orleans Music, the City of New Orleans gave her the title of an "Ambassador of New Orleans Music" in 1986 which prior to her had only been bestowed on the great Louis Armstrong.